The hospitality world is one of the most exciting and rewarding work environments a person can experience. You are active all the time – meeting new people and encountering diverse cultures. You also can make a difference in people's lives by simply sharing your love for travel and ensuring that they can enjoy their own vacations. Now, your hospitality management studies have just become more fascinating because this tourism and hospitality school is creating opportunities to enter a new sector, the cruise liner industry!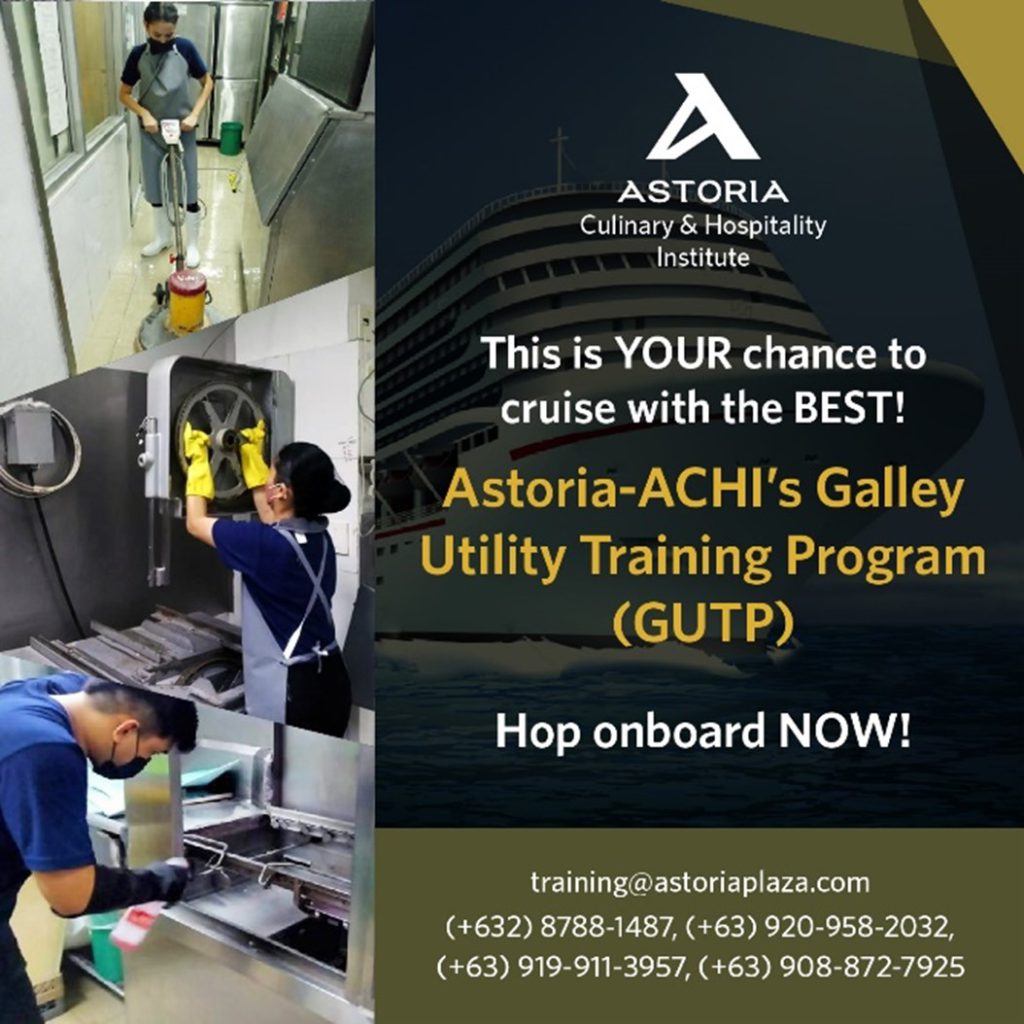 Aspiring seafarers can now enroll in the Galley Utility Training Program right here in the Philippines. Students can look forward to a fascinating career path that combines the best aspects of working in the tourism industry with a touch of adventure. After taking this course, many opportunities await as the cruise industry is growing rapidly due to its appeal to families, active adults, and retirees who want to explore the rest of the world.
Students will engage in a two-month long program that is a mix of virtual learning and face-to-face hotel immersion. This course offers students the golden chance to be highly trained in ship familiarization, onboard systems and procedures, and necessary terminologies, to name a few. They will also be trained in how to work in the cruise liner industry in The New Normal, familiarizing themselves with topnotch hygienic protocols and cleaning equipment.
In the cruise industry, you will be facing different people from all levels of society, but don't worry! With this hospitality school's newest program, you will have in-depth lessons in personality development and image enhancement by mentors who have years of experience in the tourism and hospitality industry. This ensures that you will be fully competent, well-trained, and confident as you hop onboard towards your successful passenger cruise line career!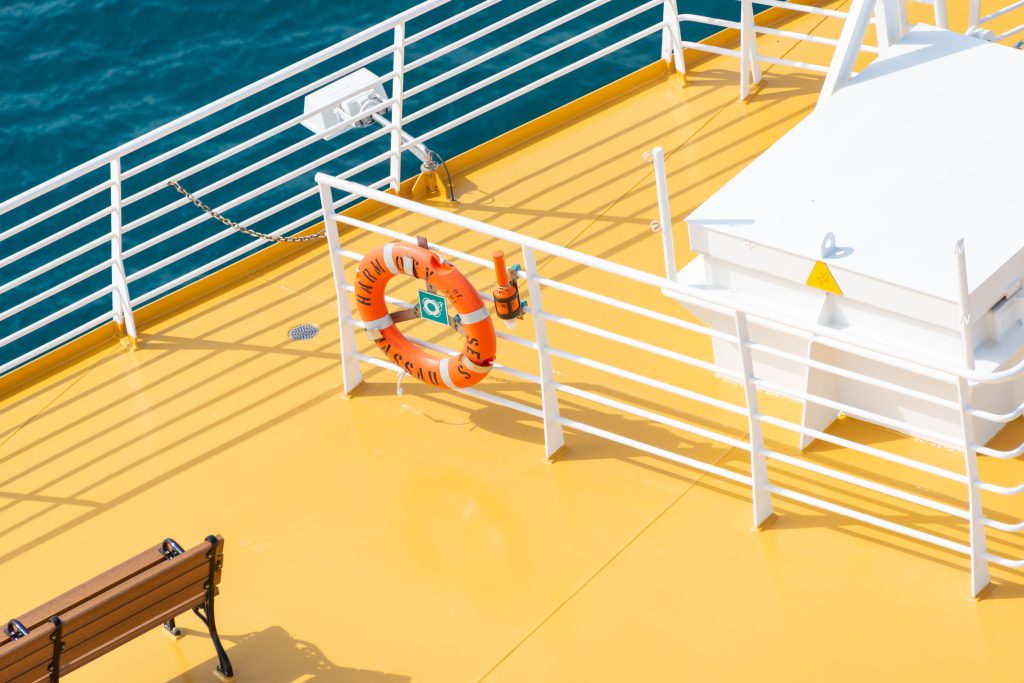 If you are ready to start your career in hospitality at sea, then Astoria-ACHI's Galley Utility Training Program is just what you need! It will give you all the skills you require to be successful as a galley crew. To know more about this program, contact our administrators at training@astoriaplaza.com or give us a call at (+63) 920-958-2032, (+63) 919-911-3957, or (+63) 908-872-7925.