ASTORIA Culinary and
Hospitality Institute

We enrich the quality of each hospitality curriculum by providing affordable programs for future hoteliers.

Training Leads to Careers

We strengthen our students' credentials, thus increasing their marketability in the competitive job marketplace.

The Mark of the
Industry's Future Leaders

Empowered by our mission of training leads to careers, we enrich the identities and the competencies of all aspiring hoteliers through our virtual trainings and comprehensive learning seminars. Be part of our continuous pursuit of excellence and innovation today!
Similarly with our onsite classes, our virtual trainings are also spearheaded by the most highly-skilled hoteliers of Astoria Hotels and Resorts.​
"I began my journey with ACHI when I applied in the Restaurant Practicum program during the summer of 2010. My experiences helped me master my skills in hospitality management. Truth be told, ACHI's training helped me become better in what I do in all aspects of HRM. Now, I am thankful that I get to serve God by being the best version of myself. Because of ACHI, I also get to serve my fellow countrymen, as well. Truly, a dream come true."
PAULE KEVIN O. REYES
Customer Service Supervisor
"Becoming a part of ACHI's on-the-job training program has been a very fruitful experience for me. ACHI has provided me quality training which helped me grow from being a graduating HRM student, to a well-equipped HRM professional who is ready to face this rapidly growing industry. True enough, they have fulfilled their promise of training leads to careers!"
PIA AVIGAIL ILAGAN
Sales Account Manager
"I was able to develop many skills and I am now very confident to apply them to real situations. My trainings gave me the opportunity to learn so much about the hospitality industry, and I now have a greater concept of what it means to be in this field. From being a receptionist Café Astoria, I am now a Reservations Officer at Astoria Plaza. I really enjoy what I am doing, and I truly proud to be part of this family!"
HAIDEE ERICA P. VELOIRA
Reservations Officer
"I was lucky to have been accepted as a trainee from April 2005 to August 2005. I had the wonderful opportunity to learn about all the different areas of the hotel, such as Finance, Cost Control, Executive Office, Front Office, and Bell Service. I am beyond grateful for the fact that I was one of the first successful products of ACHI. The past 15 years with The Astoria Group transformed me in the best way possible. I am living the best life, and that is all thanks to ACHI."
CHRISTOPHER PERETE MARBELLA
Exhibit Administrator
"During my time with ACHI, I learned about Housekeeping and Customer Service. When I graduated, I was given the wonderful opportunity to be a full-time Admin Assistant in Astoria Plaza's Executive Office and a Program Reservations Coordinator in ACHI. I can truly say that I am happy and fulfilled about being a product of ACHI. I learned a lot during my time with them, and even though I faced different challenges, I powered through them all and I strived to stand out."
JOANNA MARIE P. JOAQUIN
Admin Assistant and Program Reservations Coordinator
"I am really thankful for ACHI. They gave me a chance to not just gain, but also to share, new knowledge with my fellow colleagues and friends in the hospitality and culinary industry. All the things I learned from ACHI helped me go through the real world with confidence and determination."
JONAS SALGADO
Commis 3
"My experience in ACHI helped me develop my interpersonal intelligence. I couldn't imagine where I am right now if I didn't grab the opportunity that ACHI offered. Truly, their tagline, Training Leads to Careers, is genuine! I am happy and blessed to be part of the Astoria Family for 3 years and for the years to come."
CAMELLE JOY YACAPIN
Program Executive
"Through ACHI, I learned a lot of things and I was able to enhance my skills and capabilities. I am so thankful to everybody who helped me through this journey. I'm so grateful and happy to be part of the Astoria family!"
ALMIRA DE JESUS
Customer Service Officer
"I learned a lot during my experience with ACHI. I was first hired as a Public Area Attendant, and now I am a Room Attendant. A heartfelt thank you to my trainers and to ACHI!"
JONALYN ABORDO
Room Attendant
"I am very happy with my experience with ACHI. Through my perseverance and hard work, they gave me the chance to become a full-time Room Attendant at Astoria Plaza. Thank you, ACHI!"
GARRY CASTILLO
Room Attendant
"My experience with ACHI is full of fond memories and learnings. They helped me develop the interpersonal skills and knowledge needed in this industry. Thank you, ACHI!"
LUIS GABRIEL FERNANDO
Bellman
"My experiences with ACHI were the best days of my life! They truly helped bring out the best in me. Even after I gained some work experience abroad, I chose to go back and work with Astoria. I love the atmosphere and the people here, and I have a lot of supportive managers and co-workers. I sincerely thank everyone I work with and I wish the best of luck to the company, as well."
JOANNA ERICKA MENDOZA
Customer Service Officer
"I had my on-the-job training with ACHI last 2018. I was eager to be part of the growing Astoria family, so I submitted my resume right after I graduated. Fortunately, I was hired, and now I get to work with my fellow passionate colleagues! Thank you, ACHI, for all the learnings and experiences that you have given me!"
ROED ATENCIO FERNANDEZ
Food and Beverage Attendant
"I am very thankful to have been given a chance to be part of the President Gloria Macapagal Arroyo Scholarship Program last 2009. I was assigned under the Food and Beverage Department, where I truly learned a lot. I am very thankful to my mentors – Sir Doy, Ms. France, Ms. Jo, and Ms. Adora. I am proud to be part of the growing Astoria family!"
IRROL LANURIAS
Public Area Team Leader
"During my internship with ACHI, I did not expect to have been offered to be part of the Bell Service Team by our Bell Captain, Sir Jeric Salvador. Without hesitation, I accepted the offer, and the rest is history! My entire journey is full of fond memories, learnings, and fun experiences. Thank you, ACHI!"
JEIRELL JOSHUA KANDRIC NEREZ
Bellman
A B O U T  A S T O R I A – A C H I
ASTORIA Culinary and Hospitality Institute (Astoria-ACHI)  was established for professionals, non-professionals, as well as hospitality and tourism management students who wish to enhance and further develop their skills in the service industry.
Established in 2011, ASTORIA Culinary and Hospitality Institute (Astoria-ACHI) aspires to continually provide its trainees equal opportunities to deepen their potential and passion, in the hopes of building a better tomorrow in the field of hospitality.
MISSION
To provide the latest practical and theoretical education by conducting intensive training together with experienced professionals from the hospitality industry.

VISION
To be the prime learning institution for professional competency and world-class services in the hospitality and culinary industry.

To educate and mentor students and equip them with the cutting-edge skills and best practices needed to build a strong career in the hospitality industry.


STRATEGIC GOAL
To forge strong partnerships with schools and individuals to expand our network and increase corporate visibility, thereby providing our graduates with better employment opportunities globally.
Over 10 years of providing quality training to students & professionals.
200+ school partners all over the Philippines.
Trained foreign students & faculty from Vietnam & Indonesia.
Certified and well-experienced trainers in their field of expertise.
Top-notched and well-equipped actual hotel & resort facilities.
ON-THE-JOB TRAINING (OJT) PROGRAM
On-The-Job Training is an internship program that offers practical training in various aspects of the hospitality and culinary industry. To fully maximize this program, you will be deployed to the different department training areas for hands-on experience. You will also be exposed in the hotel operations and culinary services.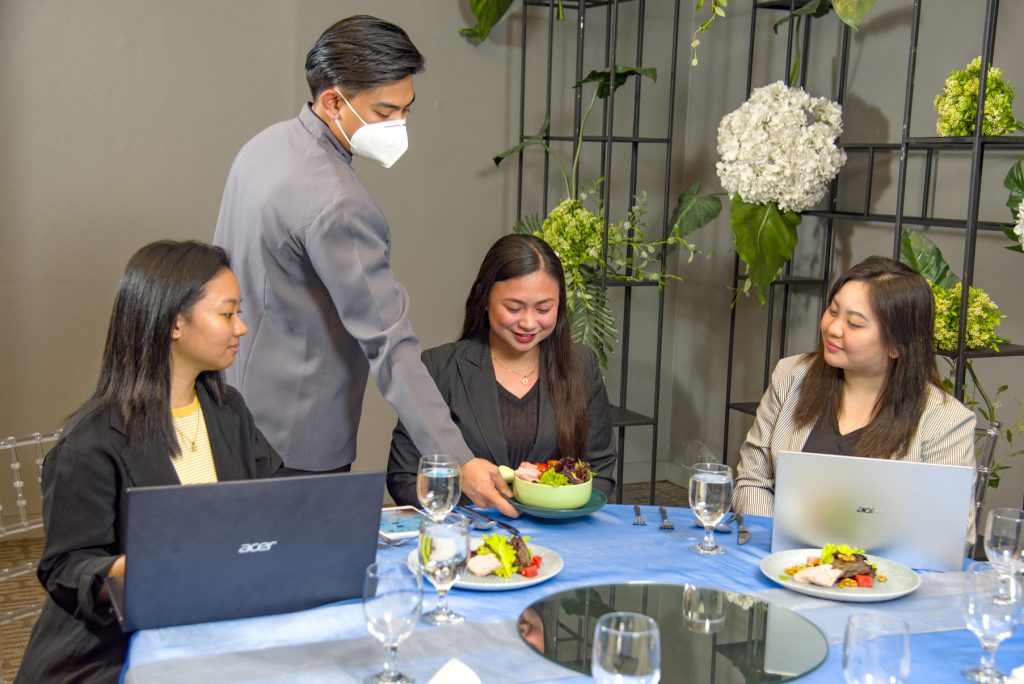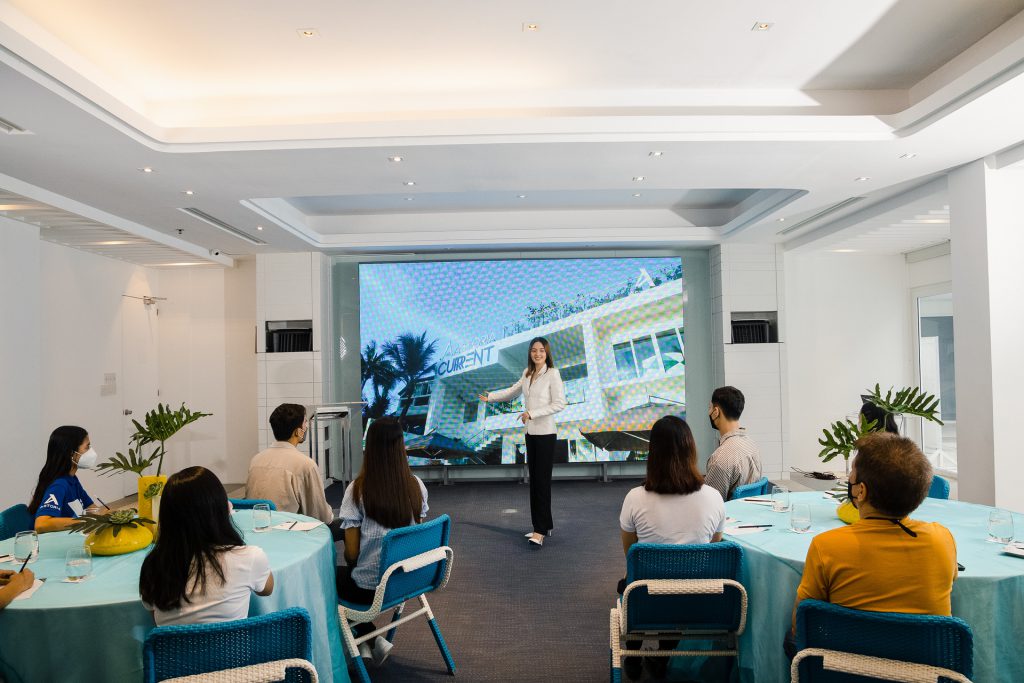 DUALIZED TRAINING PROGRAM
Dualized Training Program is a six-day training program that involves hotel and department orientation, ocular visits, and equipment familiarization. Various learning tracks under hotel operations and culinary services are available and will be carried out through lectures and firsthand training. 
Hotel On Wheels (HOW) is an accessible training program that brings both theoretical education and experimental work to several campuses around the country. It has 10 different programs designed to fit relevant curriculums, all of which involve active demonstrations, skills, evaluation, as well as written and practical exercises.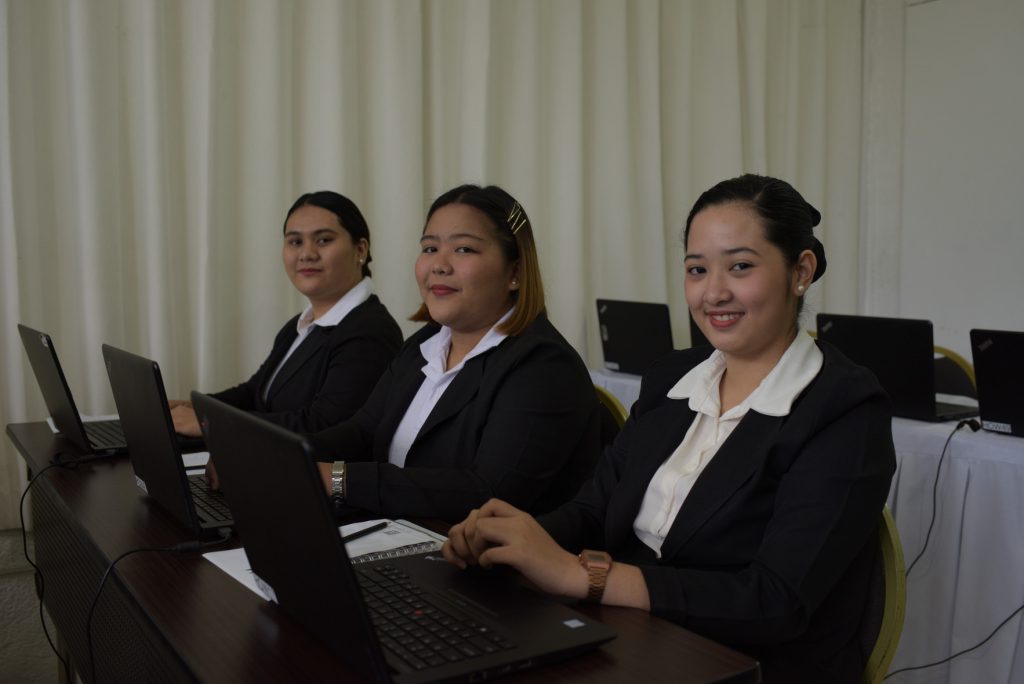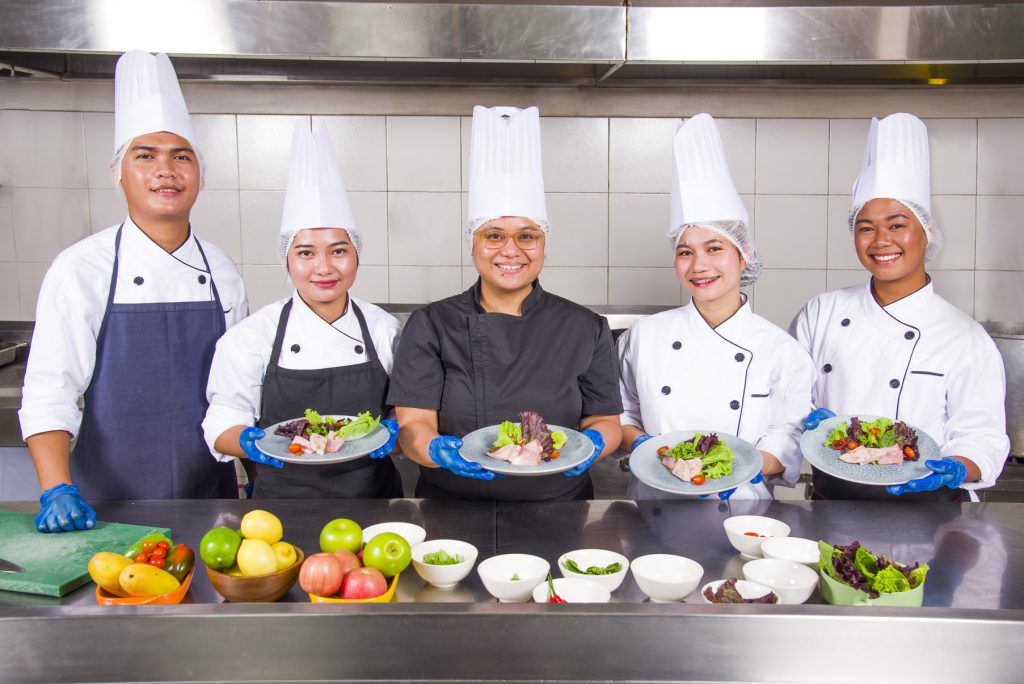 Stay & Learn is a one-day seminar where you can learn the basics of Housekeeping, Food and Beverage Service, Front Office, Rooms Division, Hospitality Accounting, Barista and Bartending, Culinary, Hospitality Management, and Personality Development. You may also choose to include an overnight accommodation within the program. 
Faculty Immersion is a special six-day training program directly supervised by the Department Manager of your selected learning track. A proper program orientation and ocular visit will both be held prior to deployment to either hotel operations or culinary services for hands-on training. With this program, you can choose to be immersed in basic hotel operations, supervisory level, or managerial level.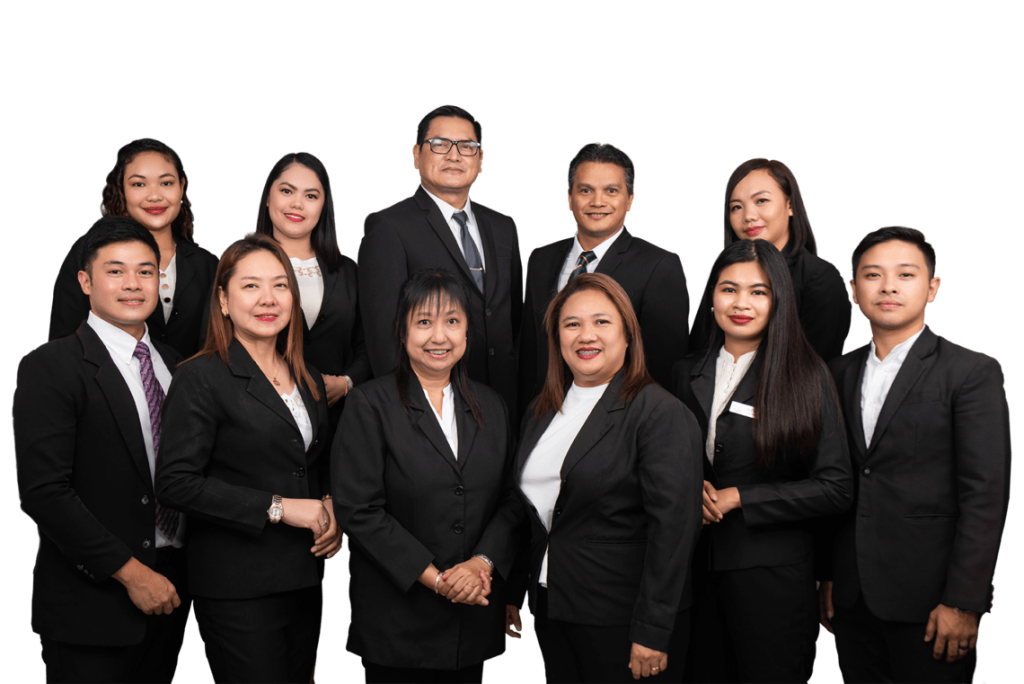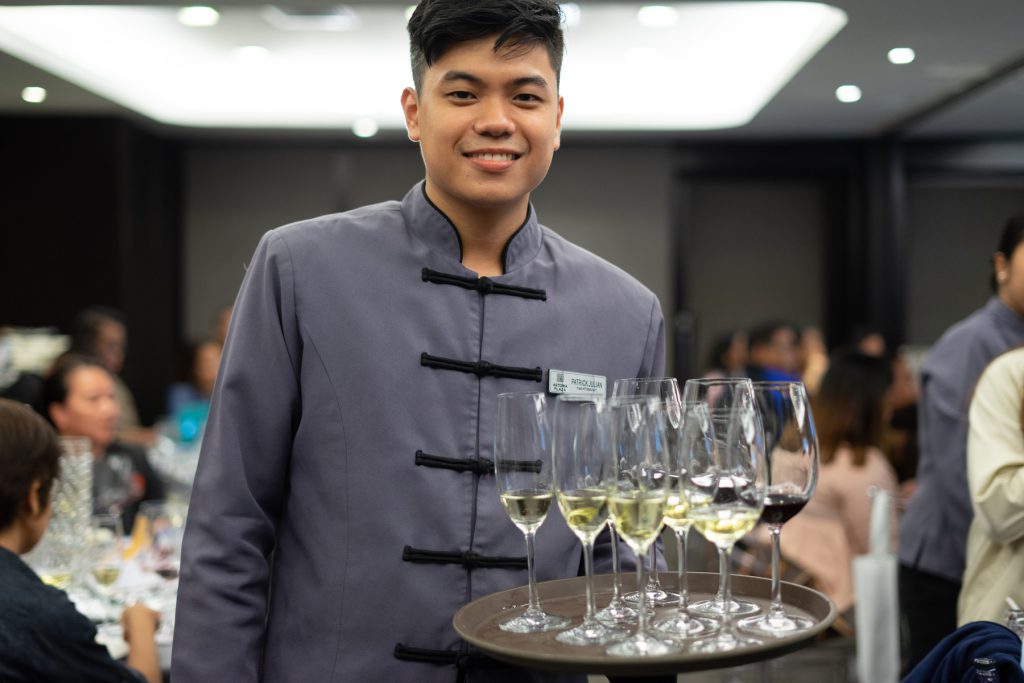 WORK IMMERSION FOR SENIOR HIGH SCHOOL STUDENTS
The Work Immersion Program involves hands-on experience or work simulation wherein the students can apply their competencies and acquired knowledge relevant to the various areas of the hospitality and culinary industry. In this program, you will be deployed to the different department training areas of the hotel or the resort for a minimum of 800 hours. The goal is to get you ready for employment and higher learning. 
VIRTUAL CLASSROOM / E-LEARNING
To be able to provide quality education to our students despite the unprecedented hit of COVID-19, ASTORIA Culinary and Hospitality Institute (Astoria-ACHI) utilized the convenience of the digital arena and created a fully integrated advanced and accessible learning system.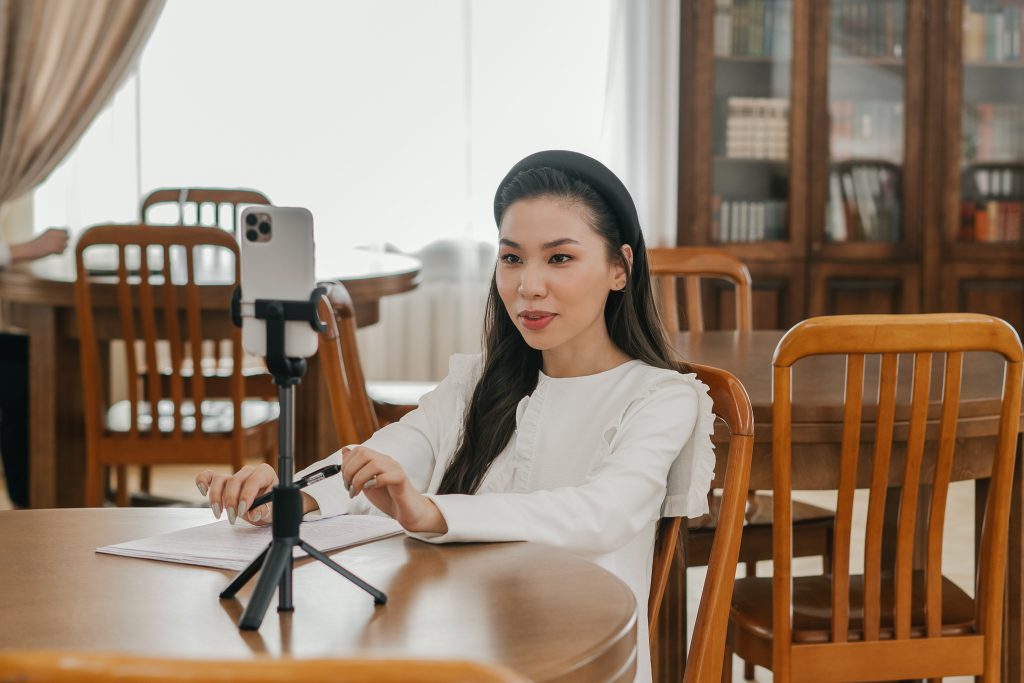 Admission
Jumpstart your career in the field known for being highly respected and dynamic - the hospitality industry. Learn from the notable professionals and hoteliers behind the success of Astoria Hotels and Resorts, and experience working in an actual hotel environment that is continuously growing and expanding.